Motard Rental Bikes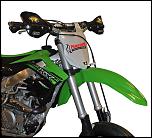 Starting with our June events, Penguin will now be offering 2015 Kawasaki KXF450 Motard rental bikes! Ever see the motard racers at Loudon having a blast and want to join in? Do you know a dirt rider who is reluctant to try to track on a road bike? Do you know a kid who has only ridden dirt bikes and wants a fantastic way to get into riding the track? These bikes are an absolute blast, and should clear away a number of barriers for many riders who have perhaps had objections to trying out our sport in the past. Speaking from personal experience, motard bikes are incredibly fun to ride on the track. When I introduced my own son to the track, I put him on a motard (in the pouring rain that day) and he absolutely loved it. The tracks that we are offering these bikes (Loudon and Thompson) are two of the very best road courses for motard bikes in the country. We are looking forward to seeing the smiles on people's faces as they ride these awesome machines!

The Penguin 3 Day June Racer Performance Improvement Guarantee
Racers, if you want to drop your times - this is the way. We Guarantee it!
What's the program?
Simple. Attend the three Penguin days in June - June 8th at Thompson and the two day school at Loudon June 17-18
Why the three days?
Most riders have run an event or two at NHMS already this season. The cobwebs are shaken off, and if you're like most riders you're riding a similar pace to last season (and maybe the season before that, and the season before that). To get out of the rut, many riders need to form new habits.
Enter Thompson
. This is not a track we race, so there is no pressure for lap times. The nature of the track has proven to be a fantastic place to work on technique (riding position, body inputs, etc...). With the lap time pressure gone, riders have shown the ability to actually focus on things that provide improvement for the LONG TERM!
Enter Loudon
With a day at Thompson under your belt, we take our two day program and give you focused 1 on 1 attention to take your improved technique and apply it to drop your times.
Who does it work for?
Everyone. Newer riders - it's almost too easy. We've had guys drop 6 seconds a lap with this program (no kidding). We also just proved it again with an Expert level racer who did a two day program (one track day like Thompson and one race school). After our event he ran a personal best (fastest in years - riding the same bike) and beat several riders he had never beat before...and this guy is fast (approaching the 1:16 level on an SV).
What does it cost?
$750 for the three days
What extras do I get?
Every rider will get a free Garmin Video clip at NHMS with full GPS data
How many spots are there
We are accepting 8 racers into this program
How do I sign up?
Just go to the Penguin site and sign up for both events. The first 8 riders are eligible and we'll announce when the program is full.
Sign up for Thompson Event - CLICK HERE
Sign up for NHMS 2 Day Event - CLICK HERE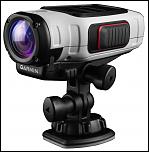 Contest (among the 8 riders) - Rider with the biggest improvement will get a FREE $399 Garmin HD Video Camera
Performance measurement
We'll take your best lap as recorded by LRRS in 2015. The rider with the biggest improvement will win the camera. Winner to be announced here on the Monday after the classic
Check out our Events Button on our Facebook Page
for updates on all schools, track days and other events.